Purpose:
When the tooth decay or the cavity has become deep involving the soft sensitive pulp tissue that is present in the center of the tooth ,the tooth shows symptoms of pain and discomfort.
Once the infection has reached pulp tissue it is no more reversible and simple filling cannot restore the damaged that has already occured .In such case in order to get rid of tooth pain and discomfort root canal procedure is advised.
Procedure
Below is a simple photographic explanation of the root canal procedure :
Step -1 :
Prophylactic antibiotics : In some cases where there is abscess or cyst formation , doctor will prescribe you antibiotics before the root canal procedure to avoid infection
Step- 2
Anesthesia : The dentist will inject anesthetic solution in order to numb your tooth that has to be treated to avoid pain and discomfort during the procedure
Step – 3
Access Cavity Preparation : In this step dentist will create an opening in the tooth to access the pulp chamber.It is the pathway to the root canal system of the tooth.
Step – 4
Biomechanical Preparation : After making a straight line access cavity preparation doctor will remove the pulp tissue from the pulp chamber and root canal space using mechanical or rotary files.The purpose of BMP is to remove all the soft tissue from the tooth to make the tooth insensitive.To achieve best debridement certain tissue dissolving irrigants are also used called root canal irrigants.
Step – 5
Obturation : After the canals are cleaned and dried completely its time to seal the canals with an impervious and non reactive material. Gutta percha sticks are most commonly used obturating materials in root canal procedure
The prepared cavity is filled with a filling material and crown preparation is done on the tooth for dental crown/cap placement.Impression is taken and is sent to the dental lab where they manufacture the dental crown.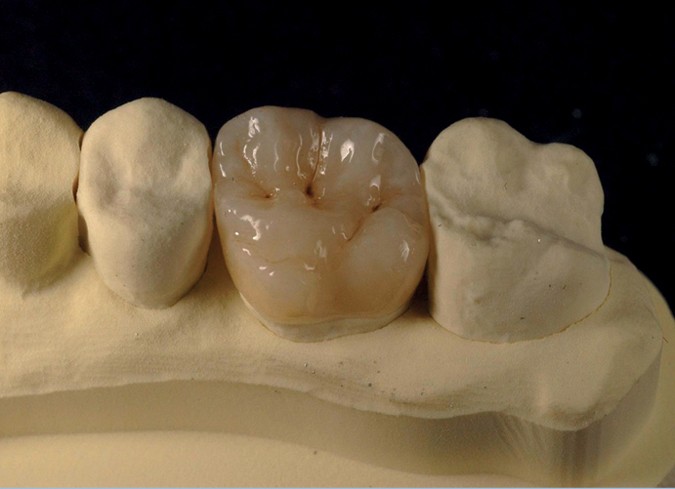 Step- 6
Crown Cementation : The dental crown or the cap that lab prepares is fixed to the patients prepared tooth using luting cements and checked for bite and occlusion
Get Root Canal Treatment
Crown Dental Care which is the best dental hospital in Hyderabad, Telangana, India with well equipped instruments and advance machinery is offering concession on root canal treatment followed by dental crown placement with the intention to promote and create awareness of dental problems and oral health.